 
Gaming 3 in 1 Headset stand, Bungee and USB 2.0 hub, 2 USB hub, 1.5m standard USB to USB 5mm PVC cable, Weighted design with non
CANYON Gaming 3 in 1 Headset stand, Bungee and USB 2.0 hub, 2 USB hub, 1.5m standard USB to USB 5mm PVC cable, Weighted design with non-slip grip, Touch switch to control LED light, Pearl white, size:126*126*251mm, 383g
3 in 1 headset stand, mouse bungee & USB hub
WH200
The gaming mouse bungee is an important addition that keeps the cord from tangling and the rest of the items on the table from being accidentally dropped. Besides helping organize the play space, bungee enhances gaming performance by reducing mouse movement resistance, which improves reaction speed. This bungee model embodies maximum functionality, as it is equipped with a two-port USB hub, and its shape is adapted for convenient storage of a gaming headset. Embedded weights and anti-slip feet keep the gadget in place. Stylish RGB LED lighting brings the atmosphere to late gaming sessions. The perfect solution for small gaming spaces and for those who like to keep their table organized!
Features:
Prevention of cord tangling
Headset stand
2-port USB 2.0 hub
7 colors RGB backlight with control button
Flexible silicone arm
Internal weight to stabilize cable tension
Anti-slip rubber feet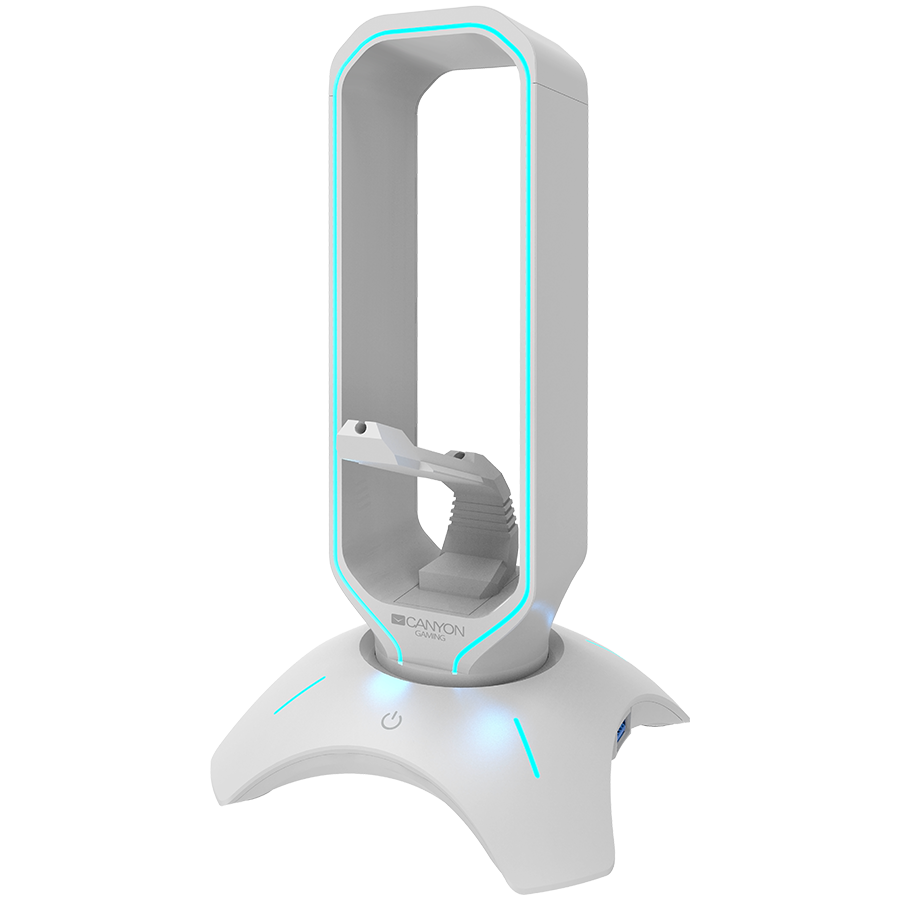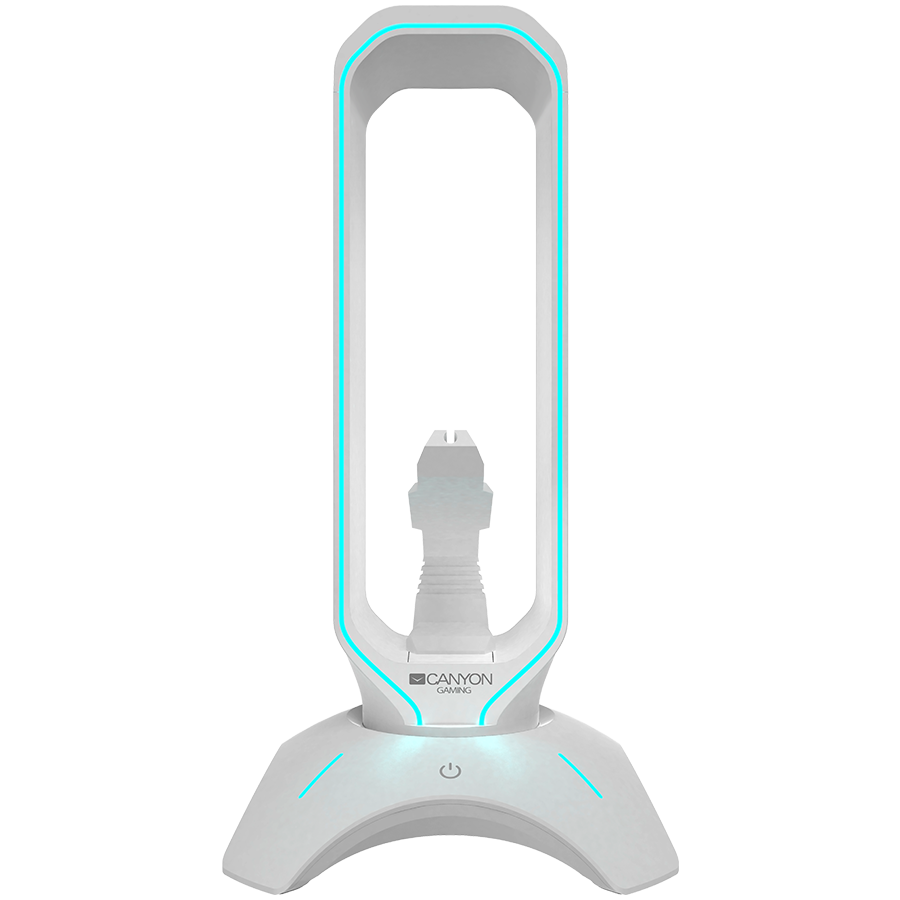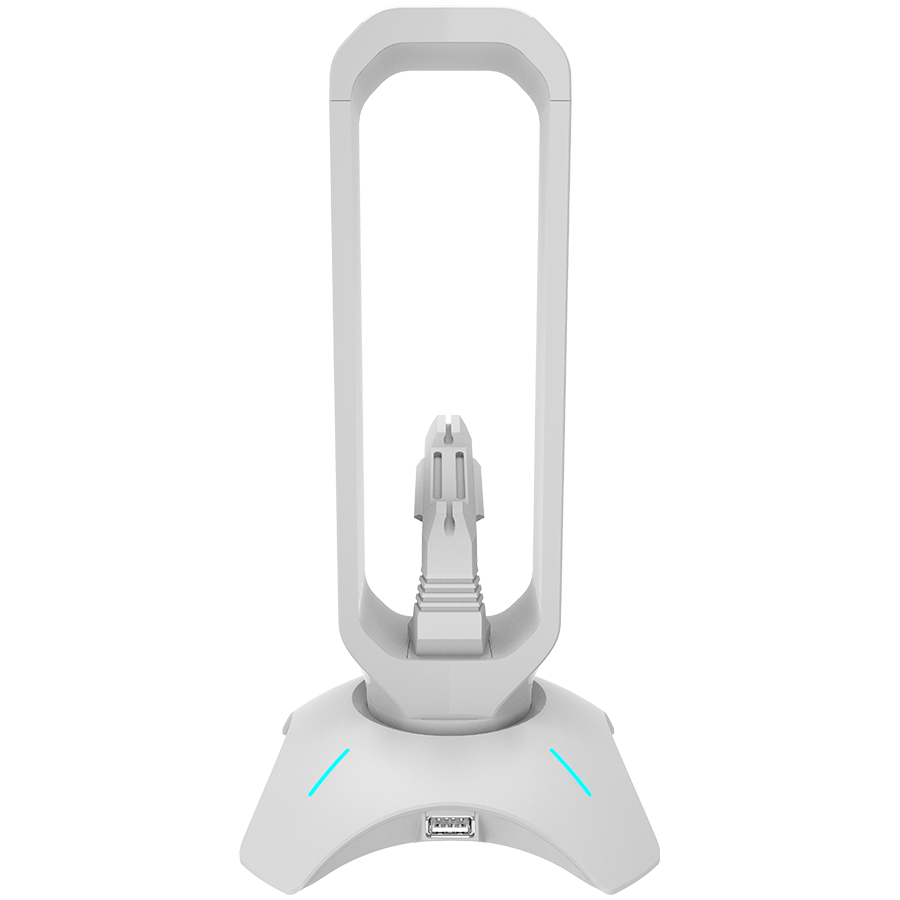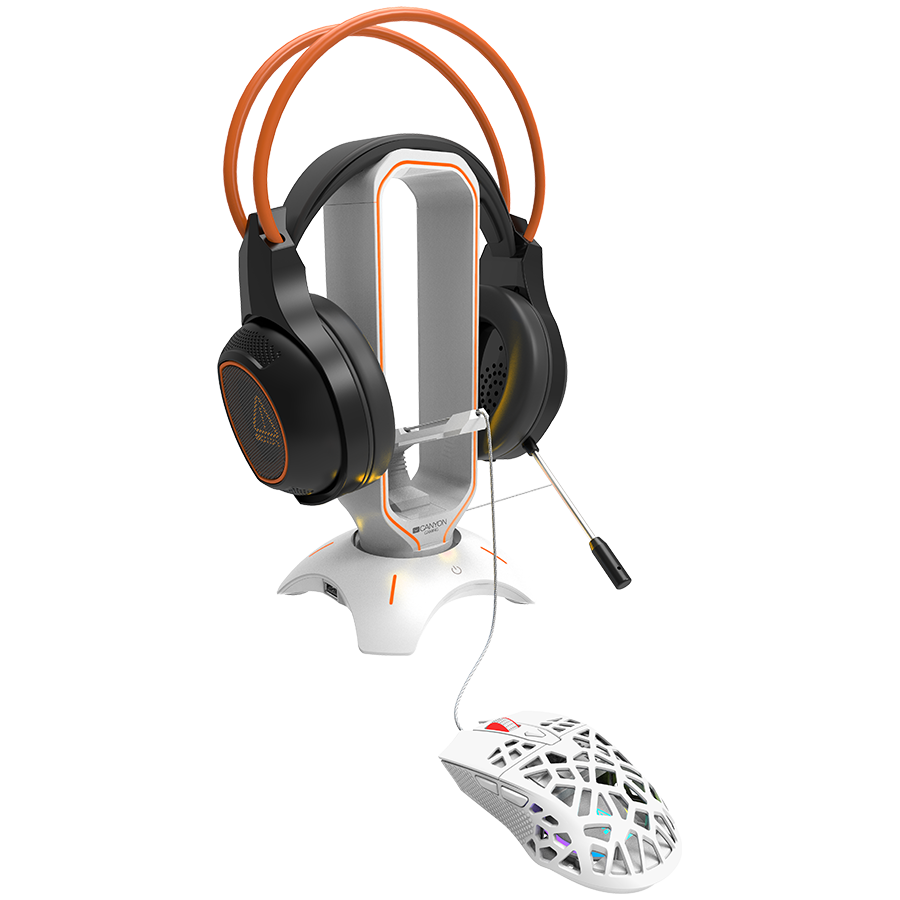 Marketing Model Name:WH-200|Commercial Name:Bungee stand Canyon WH-200 RGB LED 2USB Headset 1.5m White (CND-GWH200PW)|Ново име на аксесоар:Gaming 3 in 1 Headset stand, Bungee and USB 2.0 hub, 2 USB hub, 1.5m standard USB to USB 5mm PVC cable, Weighted design with non-slip grip, Touch switch to control LED light|Външен цвят:Pearl White|Характеристики:LED Lights|Функция на устройството:Gaming Peripherals|Ширина:126 мм|Височина:251 мм|Дълбочина:126 мм|Номинално тегло:0.383 кг|Гаранционни продукти - подлежащи на връщане:Да|Гаранционни условия (месец):24 мес.|Критерии за валидност на гаранцията:Сериен номер|Дълбочина на пакета (мм):145 мм|Широчина на пакет (мм):145 мм|Височина на пакет (мм):270 мм|Тегло на пакет - Бруто (кг):0.6 кг|Тегло на пакет - Нето (кг):0.455 кг|Брой в пакет:1|Дълбочина на кашон (мм):460 мм|Ширина на кашон (мм):302 мм|Височина на кашон (мм):315 мм|Тегло на кашон - Бруто (кг):3.65 кг|Retail Packaging Net Weight Carton:0.123 кг|Retail Packaging Net Weight Plastic:0.3 кг|Пакети в кашон:6|Тип пакет:С опаковка|EAN код:5291485007065
No customer reviews for the moment.