CANYON Mouse pad,930*350*430 *3MM, Jacquard,Gaming print, color box
CANYON Mouse pad,930*350*430 *3MM, Jacquard,Gaming print, color box
redeem
By buying this product you can collect up to 2 loyalty points . Your cart will contain total 2 points that can be converted into a voucher of €0.10 .
EXTRA-LARGE PAD FOR MOUSE AND KEYBOARD 930x350x430 mm «CONTROL»
MP-10
This mat will simultaneously protect your desk surface and make your gaming mouse movements more comfortable and precise. The well-thought-out asymmetrical shape allows you to place everything you need for play and work on the table with maximum convenience. The right side of the mat provides room for mouse maneuvers, while the left side for the keyboard saves space for the monitor. The durable jacquard weave surface is optimized to maximize mouse control. Neatly stitched edges protect the mat from abrasion and increase durability. A simple, harmonious design will make a stylish addition to the workspace.
Features:
930x350x430 mm size
Surface optimized for precise and fast movements
Fits all mouse sensitivities and sensors
Size accommodates keyboard and mouse
Anti-slip natural rubber base
Anti-fray stitched edges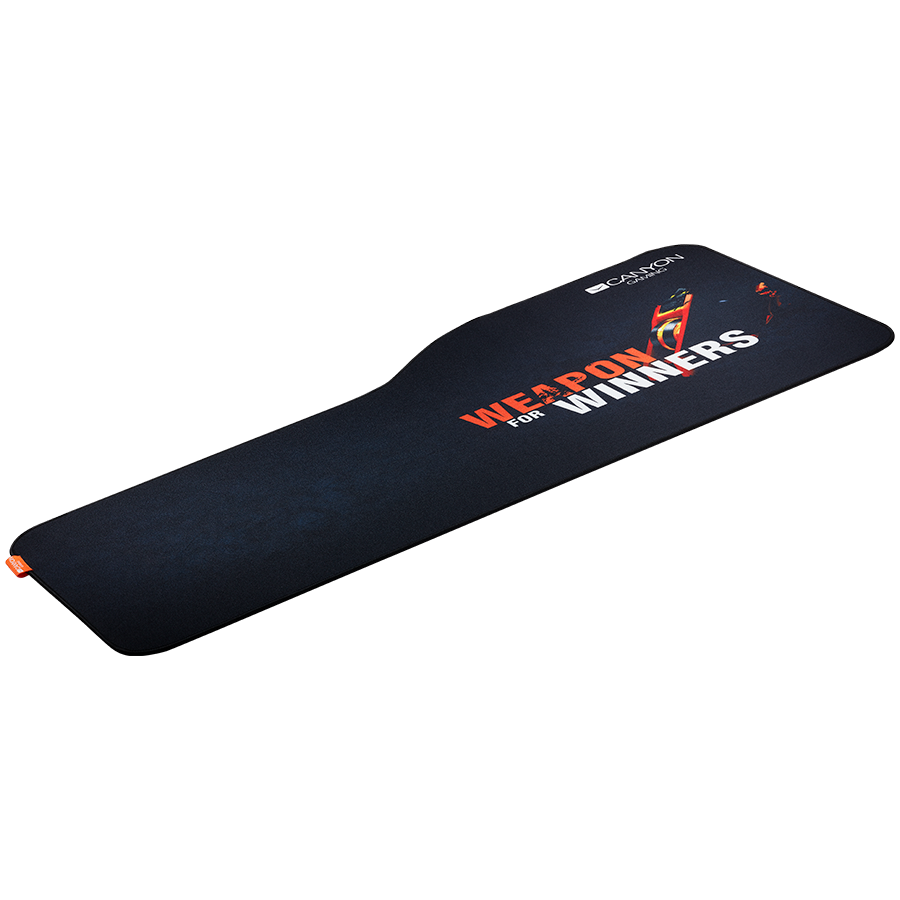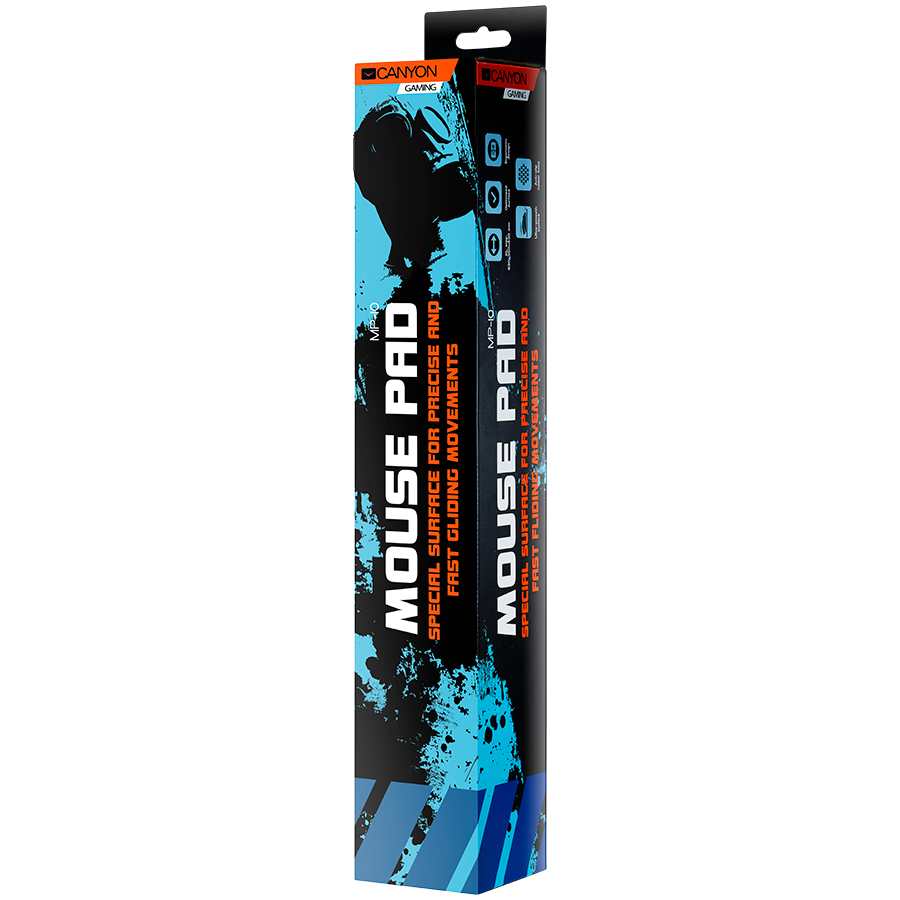 Data sheet
Характеристики

Special Surface Jacquard

Ширина

930 мм

Височина

3 мм

Дълбочина

430 мм

Гаранционни продукти - подлежащи на връщане

Да

Гаранционни условия (месец)

24 мес.

Критерии за валидност на гаранцията

Сериен номер

Дълбочина на пакета (мм)

76 мм

Широчина на пакет (мм)

76 мм

Височина на пакет (мм)

440 мм

Тегло на пакет - Бруто (кг)

0.748 кг

Брой в пакет

1

Тегло на кашон - Бруто (кг)

14.96 кг

Пакети в кашон

20

EAN код

5291485007706

Външен цвят

Черен

Тип пакет

С опаковка

Retail Packaging Net Weight Carton

0.102 кг

Retail Packaging Net Weight Plastic

0 кг

Тегло на пакет - Нето (кг)

0.646 кг

Съвместими устройства

Мишка

Ново име на аксесоар

Mouse pad
Mouse pad,930*350*430 *3MM, Jacquard ,Gaming print , color box

Marketing Model Name

MP-10

Commercial Name

Mouse pad Canyon Control MP-10 930mm Black (CND-CMP10)

Дълбочина на кашон (мм)

490 мм

Ширина на кашон (мм)

400 мм

Височина на кашон (мм)

330 мм

Quantity of the boxes per pallet (by air)(pcs)

24

Dimensions of pallet (by air)(cm)

1000x1200 мм

Quantity of the boxes per pallet (by sea)(pcs)

36

Dimensions of pallet (by sea)(cm)

1000x1920x1200 мм

Quantity of the packs per pallet (by air)(pcs)

480

Quantity of the packs per pallet (by sea)(pcs)

720

Функция на устройството

Mouse Pad