CANYON Apstar GM-12 Wired High-end Gaming Mouse with 6 programmable buttons, sunplus optical sensor, 6 levels of DPI and up to 6
CANYON Apstar GM-12 Wired High-end Gaming Mouse with 6 programmable buttons, sunplus optical sensor, 6 levels of DPI and up to 6400, 2 million times key life, 1.65m Braided USB cable,Matt UV coating surface and RGB lights with 7 LED flowing mode, size:123*81*53mm, 150g
redeem
By buying this product you can collect up to 3 loyalty points . Your cart will contain total 3 points that can be converted into a voucher of €0.15 .
Apstar Side-Scrolling Gaming Mouse
Apstar gaming mouse was created to engage players in dynamic and long-lasting games without getting tired. High-precision Sunplus sensor, pleasant-touch non-slip surface, shape optimized for right-hand usage and unlimited customization options allow you to achieve excellent results in games related to any genres. Quickly create your own player's profile, assign macros, change button actions, response speed, and DPI without excessive effort. The distinctive feature of this model is in its scroll wheel, which is positioned on the side, in order to minimize muscle fatigue and open up new possibilities for mouse control. Win any game with any character!
Features:
• High-precision optical sensor Sunplus SPCP6651B
• Adjustable DPI: 800/1600/2400/3200/4800/6400
• 6 programmable buttons
• 1.65 m braided USB cable with a ferrite ring to protect against signal loss
• Lifespan of buttons: up to 3 million clicks
• Matt UV surface
• Additional software to setup the settings
• Macro functions
• Response rate: 125/250/500/1000 Hz
• Onboard memory to storage your settings
• Scanning frequency: 6000FPS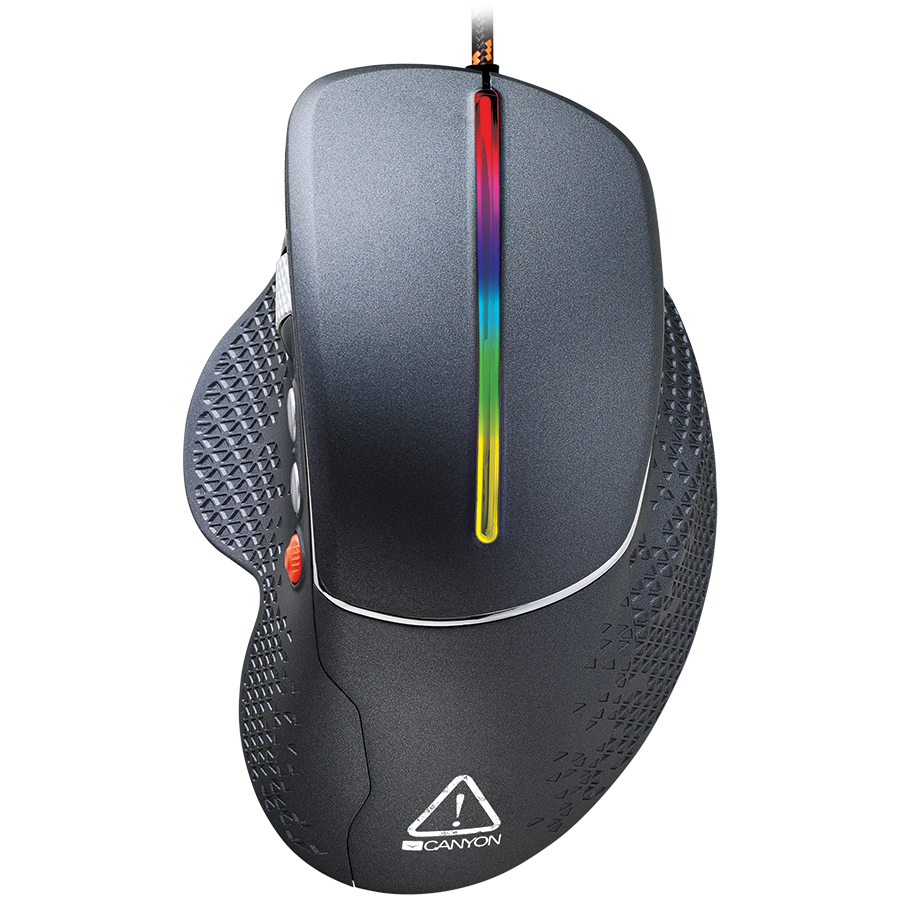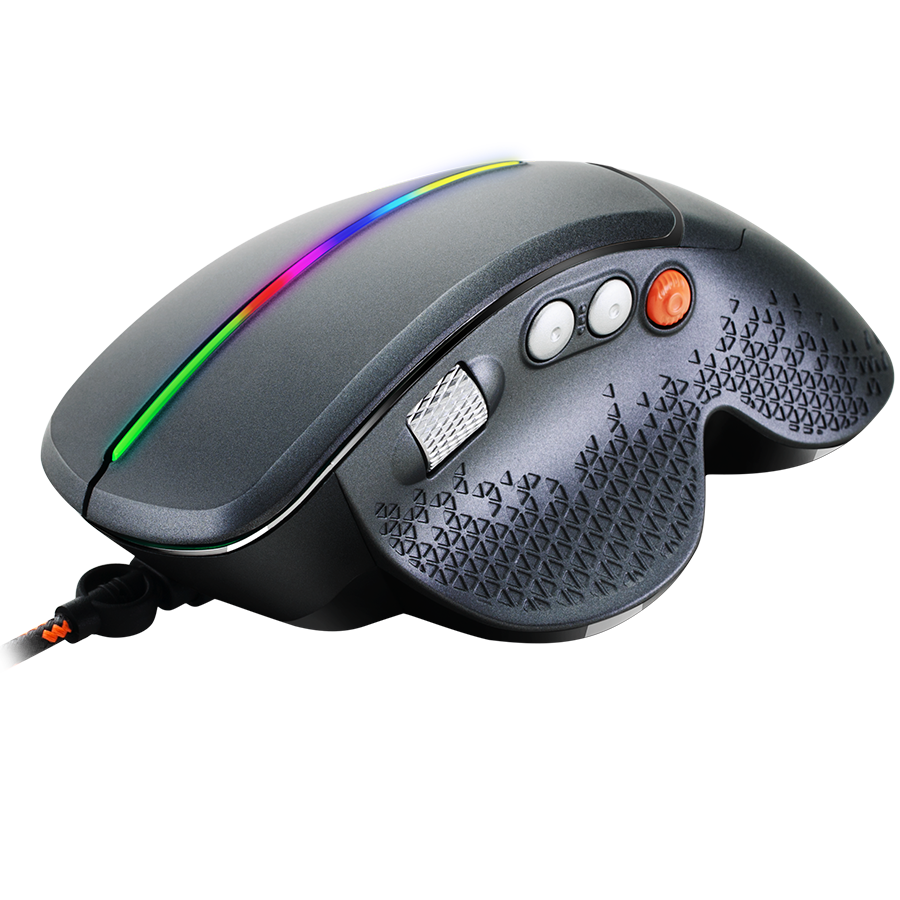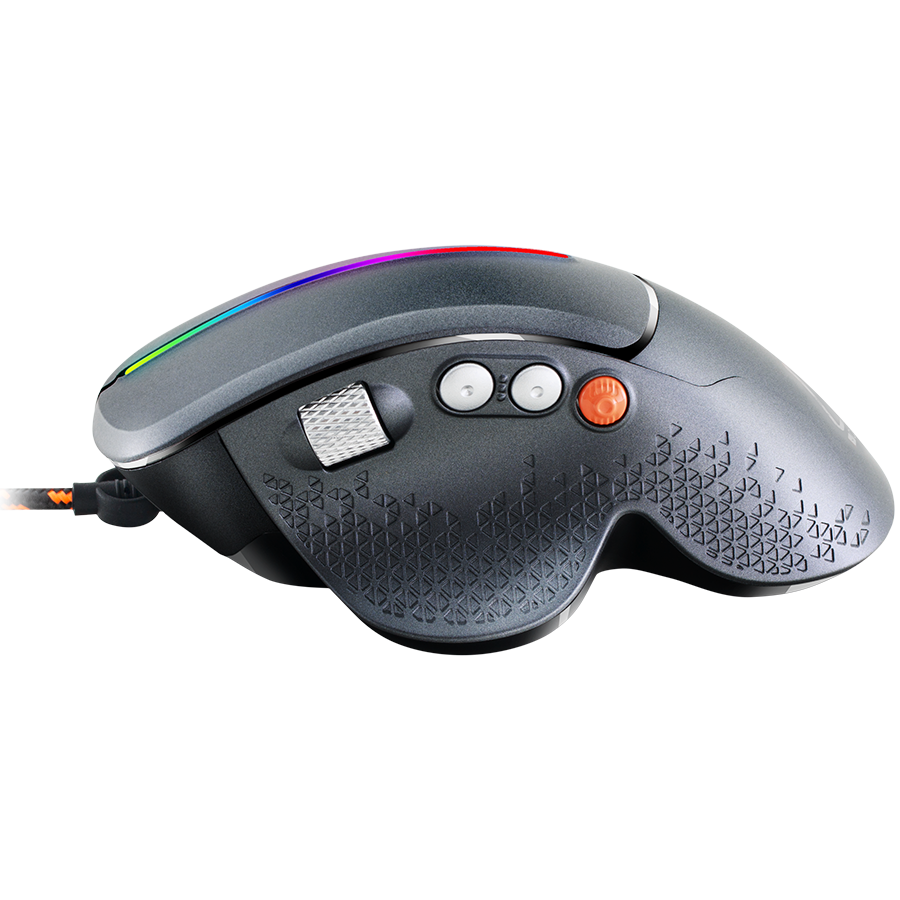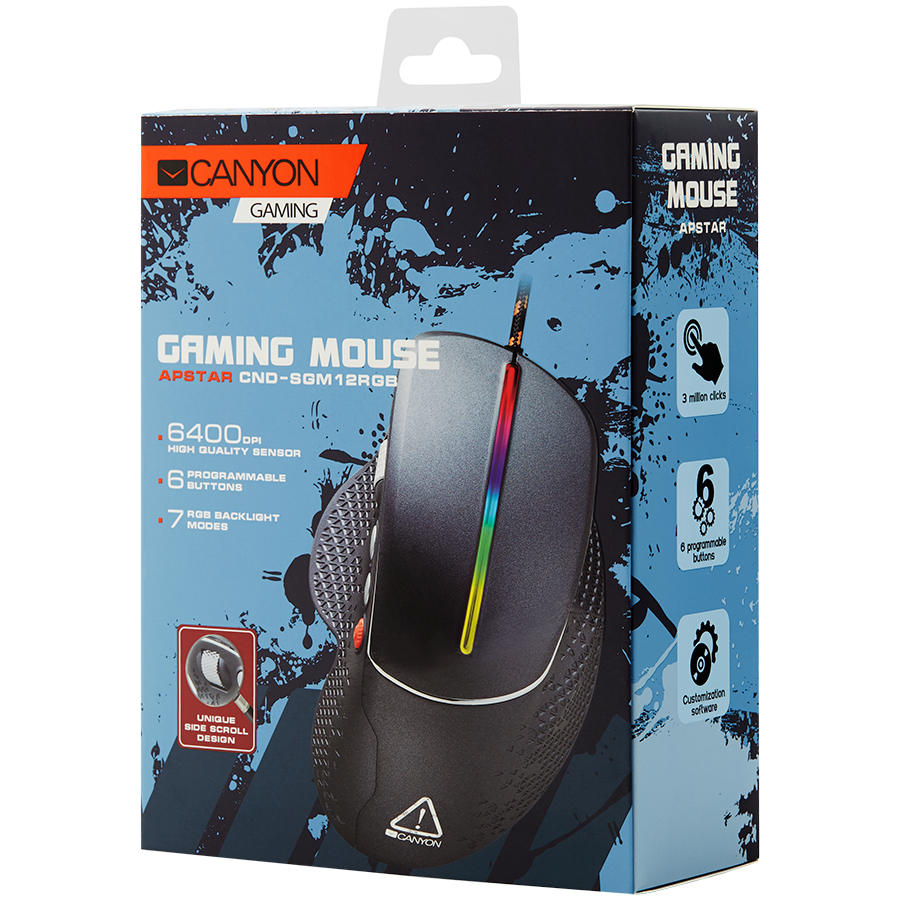 Data sheet
Ширина

81 мм

Височина

53 мм

Дълбочина

123 мм

Номинално тегло

150 г

Гаранционни продукти - подлежащи на връщане

Да

Гаранционни условия (месец)

24 мес.

Критерии за валидност на гаранцията

Сериен номер

Дълбочина на пакета (мм)

146 мм

Широчина на пакет (мм)

64 мм

Височина на пакет (мм)

196 мм

Тегло на пакет - Бруто (кг)

0.289 кг

Брой в пакет

1

Тегло на кашон - Бруто (кг)

11.1 кг

Пакети в кашон

36

EAN код

5291485005924

Външен цвят

Тъмно сив

Тип пакет

С опаковка

Retail Packaging Net Weight Carton

0.073 кг

Retail Packaging Net Weight Plastic

0.056 кг

Тегло на пакет - Нето (кг)

0.16 кг

Marketing Model Name

Apstar GM-12

Commercial Name

Mouse Canyon Apstar GM-12 RGB 6buttons Wired Dark Grey (CND-SGM12RGB)

Технология на свързване

Wired

Дължина на кабела

1.65 m

Дълбочина на кашон (мм)

620 мм

Ширина на кашон (мм)

320 мм

Височина на кашон (мм)

421 мм

Quantity of the boxes per pallet (by air)(pcs)

18

Dimensions of pallet (by air)(cm)

1200x1000x1413 мм

Quantity of the boxes per pallet (by sea)(pcs)

28

Dimensions of pallet (by sea)(cm)

1200x1000x2150 мм

Интерфейс

USB

Packs per Pallet

1008

Разположение на устройството

Външен

Технология на устройство

Оптичен

Функция на бутона

Програмируем

Брой бутони

6

Чувствителност при движение

6400 dpi

Характеристики на мишка

Скролиращо колелоRGB lightingBraided Cable

Mouse Sensor

Sunplus